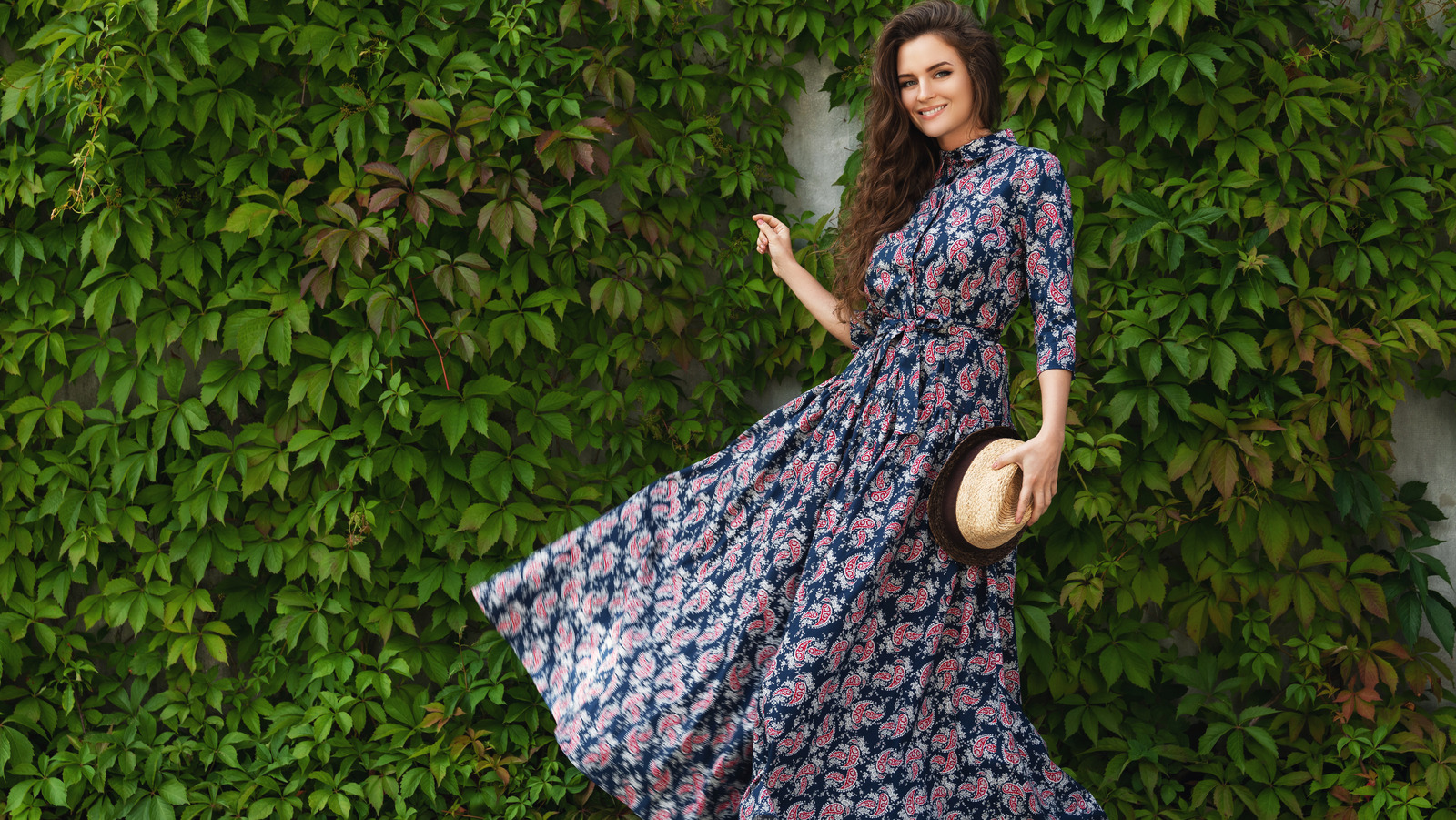 Tent Dress: The Breezy, Comfortable Summer Look Protecting You From The Sun - Glam,It can be tricky to protect your skin from the sun when picking out outfits, especially if temperatures are rising. Luckily, most can rock a tent dress.
Tent Dress: The Breezy, Comfortable Summer Look Protecting You From The Sun – Glam
Many of us find it hard to strike the perfect balance between being chic and protecting our skin from the sun. Putting on a form-fitting dress may be sexy, but it's hardly the ensemble you want to sport when it's scorching hot outside. Shorts might do the trick, but is this how you want to show up at work? On the other hand, lace slip dresses are indeed alluring and oh-so-airy, but they leave your neck and arms exposed to those harmful UV rays. The struggle is real. Summer is the time to have fun, enjoy the outdoors, be adventurous, and kick back and relax. But when it comes to fashion choices, summer can be a tough one to battle. 
Enter tent dress — the breezy, comfortable look protecting you from the sun. From runways to fashionistas and socialites across the globe, the dress has gradually found its way to mainstream fashion and is proudly here to save the day. No more scrambling through our closets to find something nice looking AND comfortable. The tent dress is so versatile that it will keep you looking dashing throughout the day (and night) while ensuring you stay protected. Add a cute belt, and voila! The tent dress turns to a waisted one to enhance a sexy hourglass figure. 
In fact, there are so many options available that you can find a tent dress suitable for any occasion and any time of the day. Casual stroll at the shops? Day at work? Check. 
Go all white
Instagram
We absolutely love this dreamy white tent dress. With puffy sleeves cinched right above the elbows, giving them a frilly ending, this is a dress that will bring out the romantic in you. The dress is easy and breezy to wear during the day without feeling hot or without having to compromise your style. It can be dressed up or down, depending on the accessories and shoes you choose to pair it with. 
A striped one
Valiantsin Suprunovich/Getty Images
Stripes, especially light blue and white ones, are closely intertwined with summer colors and are usually associated with a navy look. This tent dress is so comfortably classy that you can wear it throughout the day while staying conveniently cool and safely protected. The dress reaches to your ankles, keeping your legs protected as well. Roll up the sleeves for some added touch of personal styling, and pair it with white sandals to compliment the look. 
The iconic one
Arnold Jerocki/Getty Images
Even a monochrome tent dress can be iconic depending on the fabric it's made of and the way it flows around your body. To keep yourself cool, opt for one made of micro modal (the semi-synthetic fabric made of a rayon base infused with fibers from hardwood trees) for a dress that feels lightweight, as per Mulberrys Garment Care. Alternatively, to support your ensemble during formal events, choose a tent dress made of silk for a luxurious, elegant appearance perfectly enhanced with the dress' floor length. 
Colorful extravaganza
Estrop/Getty Images
Who said tent dresses need to be boring? In fact, this versatile breezy dress is anything but. From monochrome to daringly colorful, the tent dress can turn into a vibrant extravaganza fit for any social event. Spotted on the runways, this bold ensemble has made an impression and is being embraced by celebrities and fashionistas alike. 
A flair for the dramatic
Kevin Mazur/Getty Images
We would be amiss not to point out this beautiful tent dress that perfectly embodies the flair for the dramatic. Sparkles, feathers, lace, and whimsical details can turn a simple daily tent dress into a true fashion statement that will make heads turn on your next night out. This tent dress, for example, is so unique that it can adorn your looks for a summer wedding, especially an afternoon wedding outdoors. It speaks volumes without being too loud, and wearing it eliminates the need to add any accessories. 
The beachy look
Maria Markevich/Shutterstock
There's nothing more suitable to wear at the beach than a tent dress. Embrace your girly side and throw a breezy tent dress over your swimming suit. After all, it can keep you looking good on your beach-day outing. Choose fabrics that absorb UV rays and prevent them from penetrating through the cloth and onto your skin, like shiny polyesters, satin, and unbleached cotton, which has natural lignins, as per Skin Cancer Foundation. You can also opt for high-tech fabrics that are chemically treated to contain chemical UV absorbers.
Go boho in a tent dress
Kiselev Andrey Valerevich/Shutterstock
This summer tent dress is a boho lover's dream come true. And it's the perfect way to rock the style and effortlessly make it your own. A true embodiment of the free-spirited movement, the boho tent dress will highlight your personality and keep you comfortably cool and protected throughout the day.